MicroNeedling in Greenville, SC
What is MicroNeedling?
MicroNeedling is an effective tool in anti-aging skin care. And here at Greenville Natural Health, we know a thing or two about needles! These treatments help to lift and tighten the skin while providing texture improvement for all ages and skin types. With MDPen Micro Skin Needling, you can get smoother and younger looking skin, without the side effects or downtime of cosmetic surgery and lasers. The best part … it is for ALL skin types, little to no downtime and great results!
Innovative and effective, it's just that simple. It activates your body's natural cellular regeneration to help tighten and lift skin, while minimizing many common skin problems. MDPen MicroNeedling is used for skin revitalization and can be used in conjunction with other treatments. 
Many skin concerns, including those listed below, can be addressed with micro needling treatments.  Your MDPen practitioner will help you decide how to use micro needling in your skin care plan. #SkinGoals
– Uneven Complexion – Texture Improvement – Enlarged Pores –
– Skin Laxity – Dull Skin –  Scarring – Stretch marks –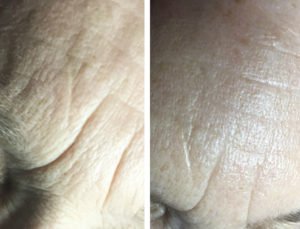 A study shows that microneedling was considered "excellent" and effective by 80% of the patients that tried the treatment. Microneedling is highly effective with rejuvenating skin and removing the appearance of acne. It also boosts collagen levels, which reduces the appearance of fine lines and wrinkles.
How Does Microneedling Work?
Microneedling is a quick and virtually painless process. Patients report very little discomfort and there is very little down time. Microneedling uses needles to make small holes. These little holes allow skincare products to penetrate your skin at a deeper level which allows you to achieve even better results. The microneedling procedure also encourages collagen production.
For the best results, you will need additional treatments to continually build elastin and collagen.
This treatment is perfect for:
Acne scars
Age spots
Fine lines/wrinkles
Large pores
Uneven skin tone