What is Functional Medicine? Functional Medicine is a systems biology-based method that focuses on identifying and addressing the root cause of disease. Each symptom may be one of many contributing to a person's condition. We all know that what foods we put into our body matters. But knowing it and doing it don't always align. That's where we come in.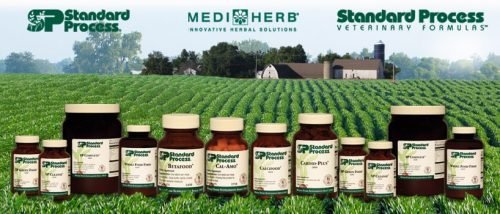 "Every individual organism that has a distinctive genetic background has distinctive nutritional needs which must be met for optimal well-being." – Roger J. Williams, American biochemist

Many clients are shocked to discover they are often taking too many supplements or the wrong supplements for their conditions or health goals. We try to recommend the fewest supplements to achieve the best result for our patients.
All our supplements are nutraceutical grade; while no supplements are subject to FDA rules and regulations, nutraceuticals are made to the same standards as pharmaceutical products. At Greenville Natural Health, we can work with you to create a personalized nutritional supplement plan that fits your lifestyle and your health needs. And we'll explain how good nutrition can improve both chronic conditions and overall health.

Along with supplements, we're also trained in Chinese Herbal Medicine
Chinese Herbal Medicine has a long history of incorporating medicinal herbs for all kinds of conditions. Chinese herbal therapy offers an ancient, natural method of addressing modern health problems by taking the whole body into consideration, not just the symptoms. Natural herbal formulas correct imbalanced properties within the body, aiding in the treatment of disease such as depression, high cholesterol and more.
Using medicinal herbs and nutritional supplements in conjunction with acupuncture will give you more effective results.
Some other things you may not know about Chinese herbs:
Herbs that you just buy off the shelf are typically one herb that's trying to treat the same symptom or disease for everyone. In Chinese herbal medicine , we build formulas that are compounded with 12-16 herbs so they treat your specific conditions.
Chinese herbal medicine treats the full range of human disease. It treats acute diseases like intestinal flu or common cold as well as chronic diseases such as allergies, gynecological disorders, autoimmune diseases, and degenerative diseases. Chinese herbal medicine is great for promoting the body's ability to heal and recuperate.
Does It Work?
Yes! In fact, some modern drugs are often derived from raw herb formulas from China. Clinical studies using traditional Chinese herbal formulas indicate that stubborn conditions, which fail to respond to modern pharmaceuticals, often respond extremely well to herbal therapy.
Can Drugs or Dietary Supplements Be Combined with Chinese Herbal Medicine?
In general, Chinese herbal medicine has little to no adverse reaction with other forms of medicine but it's still important to let us know if you're taking other medicines or supplements as some of them shouldn't be taken with certain herbs. Make sure you're under someone's care when using any oral medicines.
On the plus side, Chinese herbs may make it possible for you to take lower dosages of modern medicines and may reduce their side effects, too. While modern medicines can offer acute, immediate treatment, Chinese herbs strengthen long-term benefits naturally.
Are There Side Effects from Taking Chinese Herbs?
When administered by licensed and well-known practitioners, they're actually known for their lack of side effects. Occasionally, mild adverse reactions occur but it typically just takes adjusting a formula to alleviate these reactions such as dizziness, gastrointestinal problems, rash or nervousness.
Nutritional Supplements and Herbs in Greenville, SC